Arizona Health and Physical Education is honored to partner with Confidence Kits to help those in need. Join us at the convention this year and bring in items to donate to this great organization. We will have a bin at the main registration booth for you to place items. Confidence Kits will also have a booth in the Exhibit Hall if you would like more information about bringing Confidence Kits to your school. Below is a list of the items they are requesting. All items are full size and you can purchase from any store.
Full size shampoo

Full size toothpaste
Toothbrush (individually wrapped)
Full size deodorant/antiperspirant
Personal cleaning wipes
Body or hand lotion
Comb or brush
Disposable razor (2)
Lip balm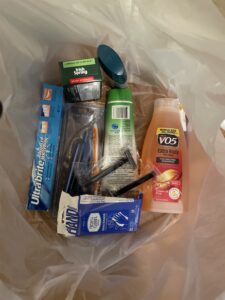 Let's show Confidence Kits how generous physical education teachers are!