The Arizona Adapted Physical Education Committee is excited to have Dr. Barry Lavay as our 2023 Keynote Speaker on Thursday, February 16.
Barry Lavay, PhD, Professor Emeritus, Department of Kinesiology at California State University, Long Beach. His scholarship includes the areas of positive behavior support and effective teaching practices and students with disabilities. He is the first author of the co-authored text; Positive Behavior Management in Physical Activity Settings (3rd edition, 2016).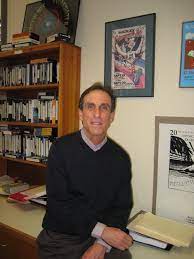 Join us on February 16th at the Ability360 Sports and Fitness Center, located at 5031 E Washington St, Phoenix.
Parking is free. Don't forget to bring money for raffles. 
Please CONTACT US with questions. See you Thursday!