Congratulations to the following Health and Physical Education Teachers for being named 2018 Teachers of the Year. Please join us at the State Convention, Wednesday, October 24 – 25 at the Phoenix Convention Center to honor these individuals and to thank them for their service to our profession.
Arizona Health and Physical Education will present the Teacher of the Year Awards at the Honor and Recognition Night which will be held on Tuesday, October 23 at the Children's Museum of Phoenix.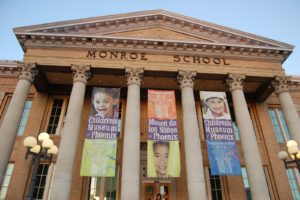 High School Physical Education
Nick Cornell  – Campo Verde High School
Gilbert
———-
Middle School Physical Education
Jerry Osborne – Legacy Traditional School
Queen Creek
———-
Elementary Physical Education
Kyle Bragg – Anasazi Elementary School
Scottsdale
———-
Dance Educator
Jennifer Duxbury  – Highland High School
Gilbert
———-
Rookie Health and Physical Education
Alex Sanchez – Brunson-Lee Elementary School
Phoenix (Balsz District)
———-
Adapted Physical Education
Travis Andersen  – Chandler School District
Chandler
———-
Administrator of the Year
Lisa Creaser – Highland Junior High School
Mesa (Gilbert District)
Congratulations!!!