2017 Arizona State Convention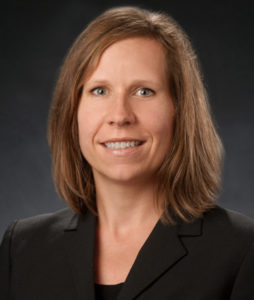 Sarah Lee is the team lead for the Research Application and Evaluation Team and physical activity health scientist in the Division of Population Health, School Health Branch at the Centers for Disease Control and Prevention. She provides content expertise on numerous documents, resources, surveillance studies, and CDC-funded programs related to youth physical activity, physical education, nutrition, chronic health conditions, and childhood obesity prevention.
Her interests include school policies and environmental influences on physical activity and dietary behaviors among youth, physical activity assessment, the Whole School, Whole Community, Whole Child model applied to designing effective comprehensive physical activity programs for young people, and making evaluation exciting for education and public health practitioners.
Sarah is the lead author on CDC's Physical Education Curriculum Analysis Tool (PECAT), the School Health Guidelines for Healthy Eating and Physical Activity, and the Guide for Comprehensive School Physical Activity Programs. She has also led or co-authored over 50 peer-reviewed manuscripts, book chapters, and reports. Sarah earned her PhD in Exercise and Wellness from Arizona State University and was mentored throughout her program by Dr. Chuck Corbin.
Save
Save
Save